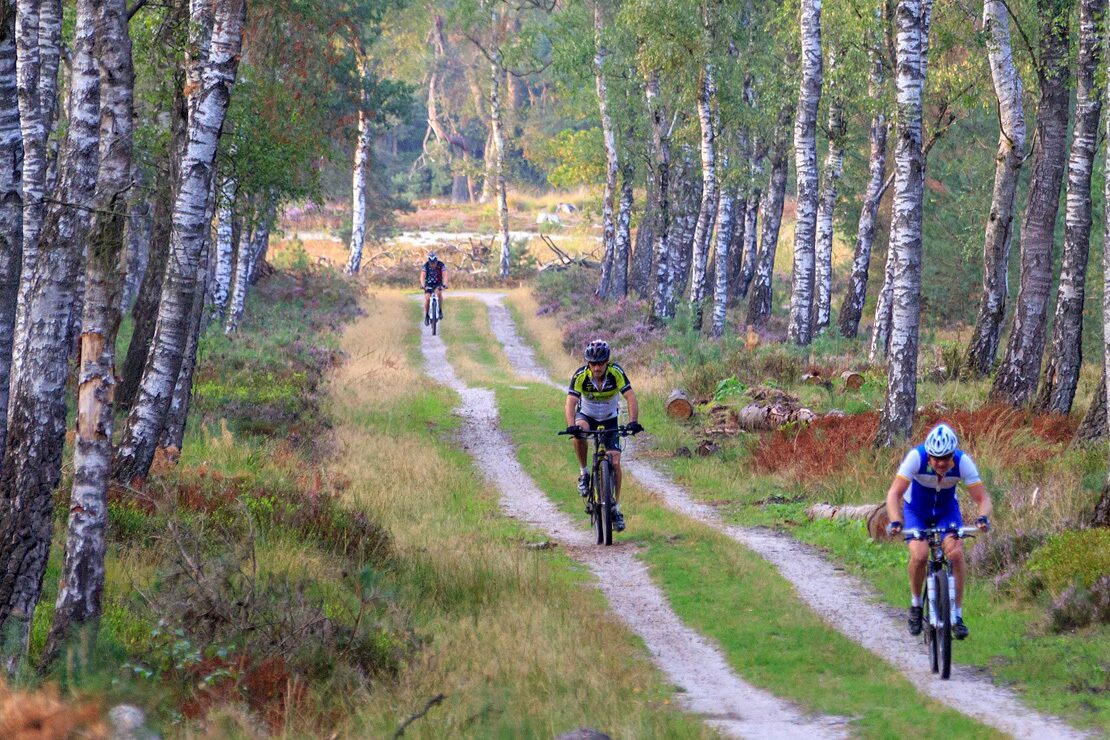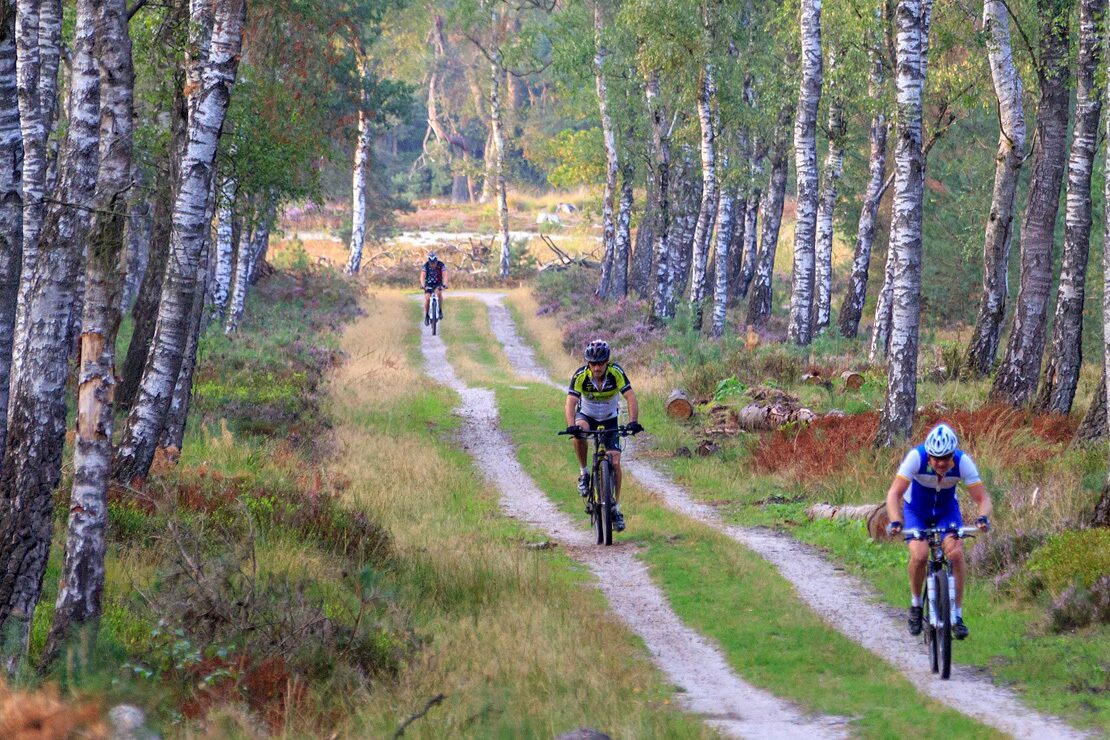 Rinsing Spot And Rental
At the entrance of the park, a place to rinse off your MTB is being realized. Your bike will be completely clean again after a nice ride. There is a bicycle shed near the rinsing spot. You can bring your own bike to the park. It is of course also possible to rent a mountain bike. But you must let us know in advance. To do this, please contact the reception (0318 591 587). You can also visit the reception for information about routes, the area and refreshments for your trip.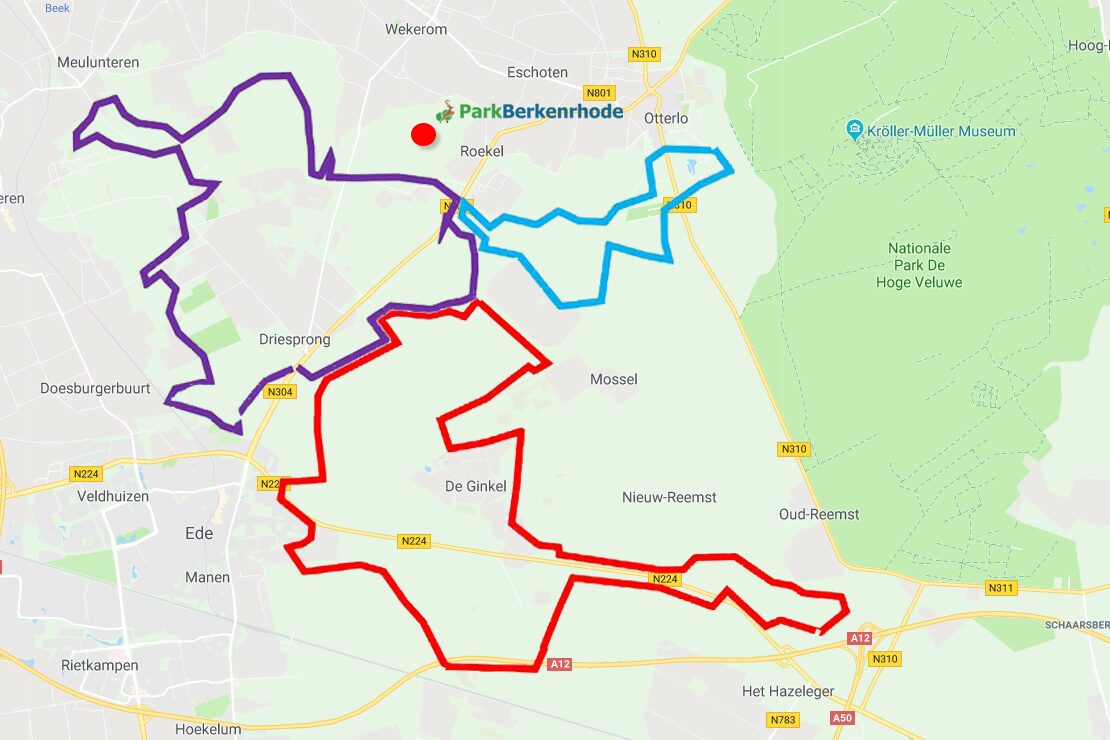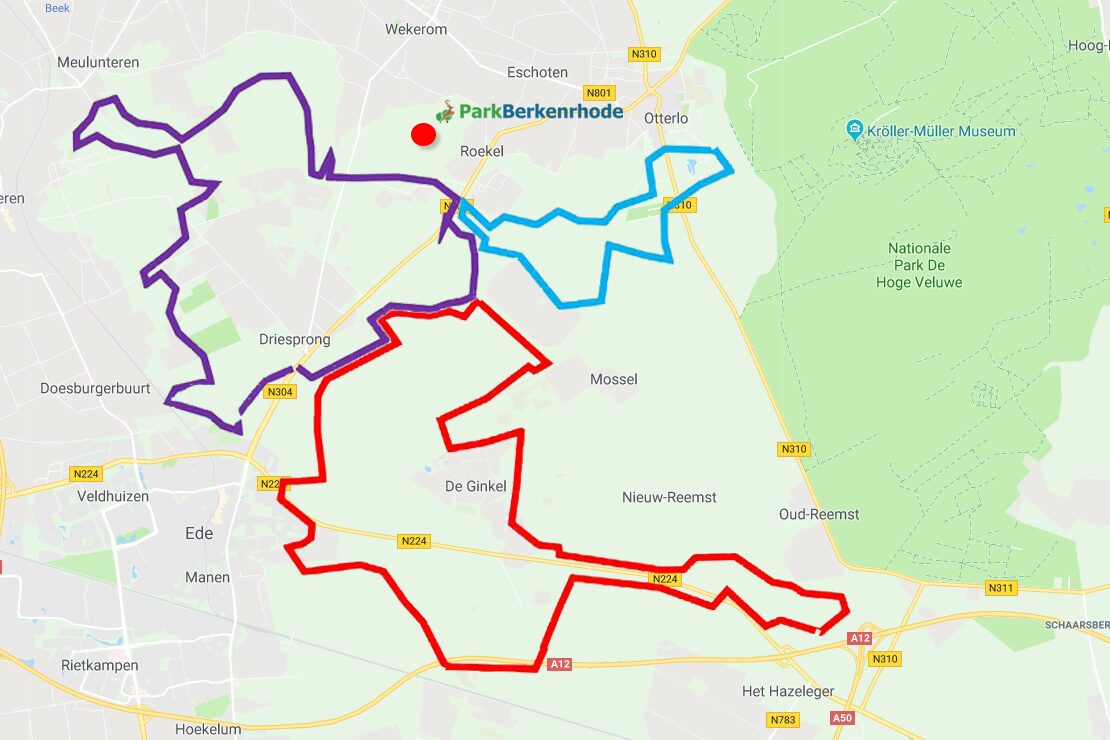 MTB Routes Around The Park
Park Berkenrhode is located in the heart of the new MTB tour network of the municipality of Ede. The network consists of three routes: Ede (Red/36 km), Lunteren (Purple/32 km) and Otterlo (Blue/14 km). More than 80 kilometers of mountain bike fun in total. There is even a kids' course near Ede with a length of 4 km. The routes consist for large stretches of single tracks. Cycle past the most beautiful places in the municipality of Ede! The routes differ in accessibility and are suitable for all levels.