Let us spoil you at our Le Grand Café at Park Berkenrhode. Good food and drinks in a pleasant ambiance. We use regional products in our cooking as much as possible! The terrace is heated and has a view of the outdoor swimming pool and the playgrounds.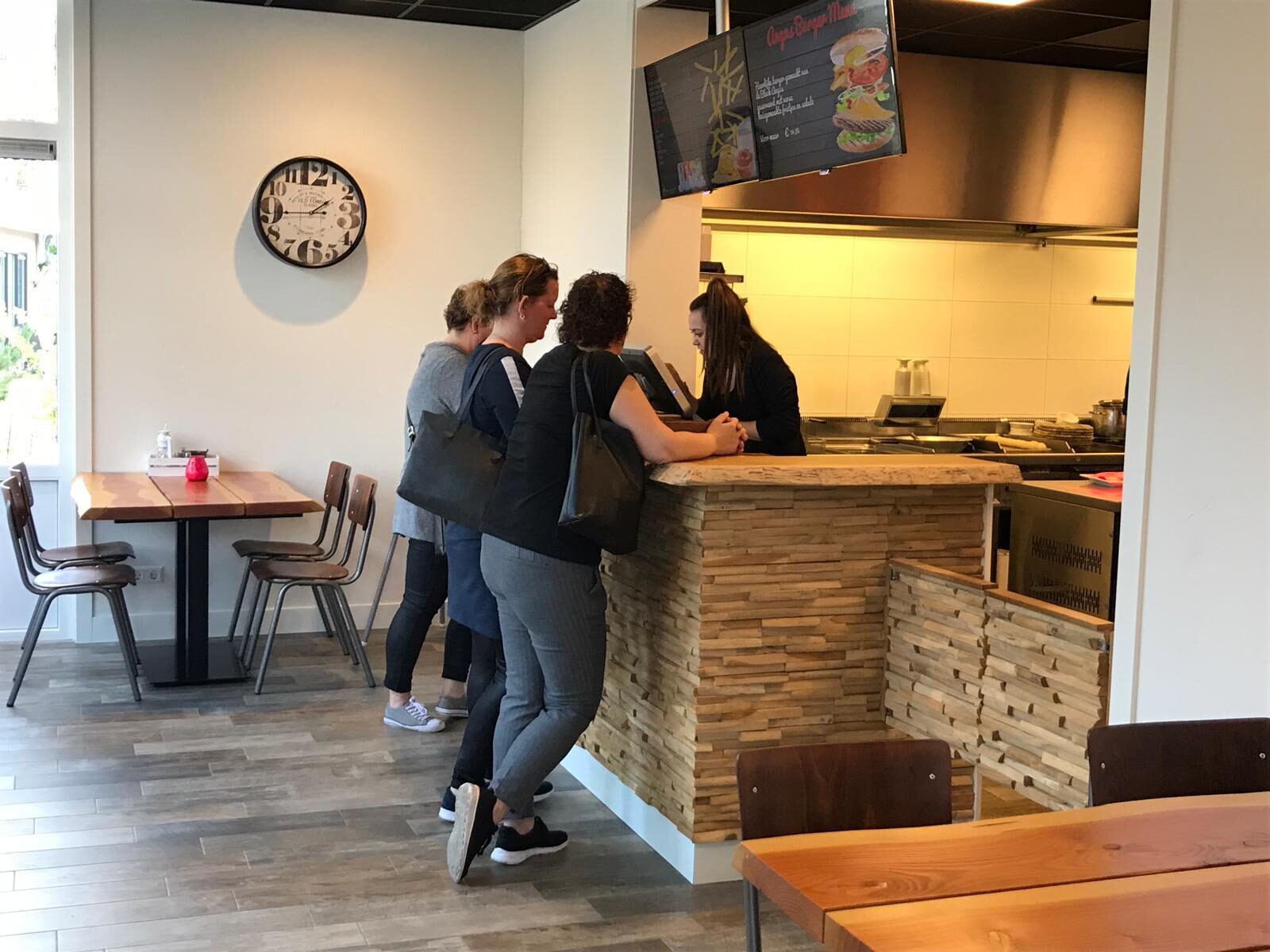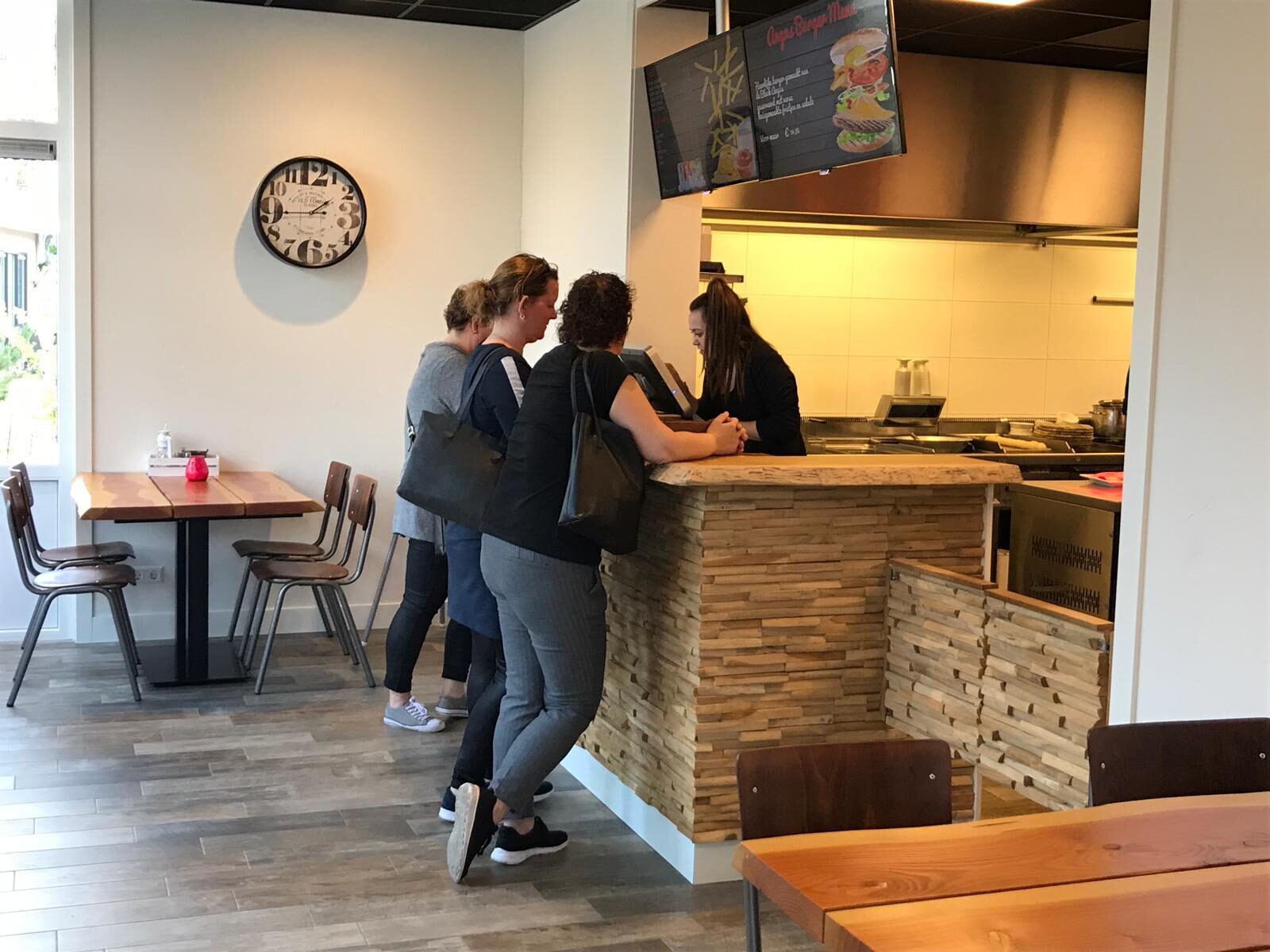 Cafeteria
Want a quick snack? The Snack Counter at Park Berkenrhode offers a wide range of snacks, candy and drinks. The Snack Counter is opened every day during the school holidays. Outside of the holidays, it has adjusted hours.
Enjoy a delicious snack or drink after a serious walk or a wonderful cycling trip. Nice and convenient at Le Grand Café, a quick snack from the snack counter or a BBQ at the terrace of your holiday accommodation. An important part of a carefree vacation. There are many possibilities at Park Berkenrhode!
An increasing number of holiday accommodations at Park Berkenrhode have wellness facilities. Unwind completely during your stay at our park. Would you prefer a wellness afternoon? Come enjoy some optimal relaxation at our Private Spa & Wellness.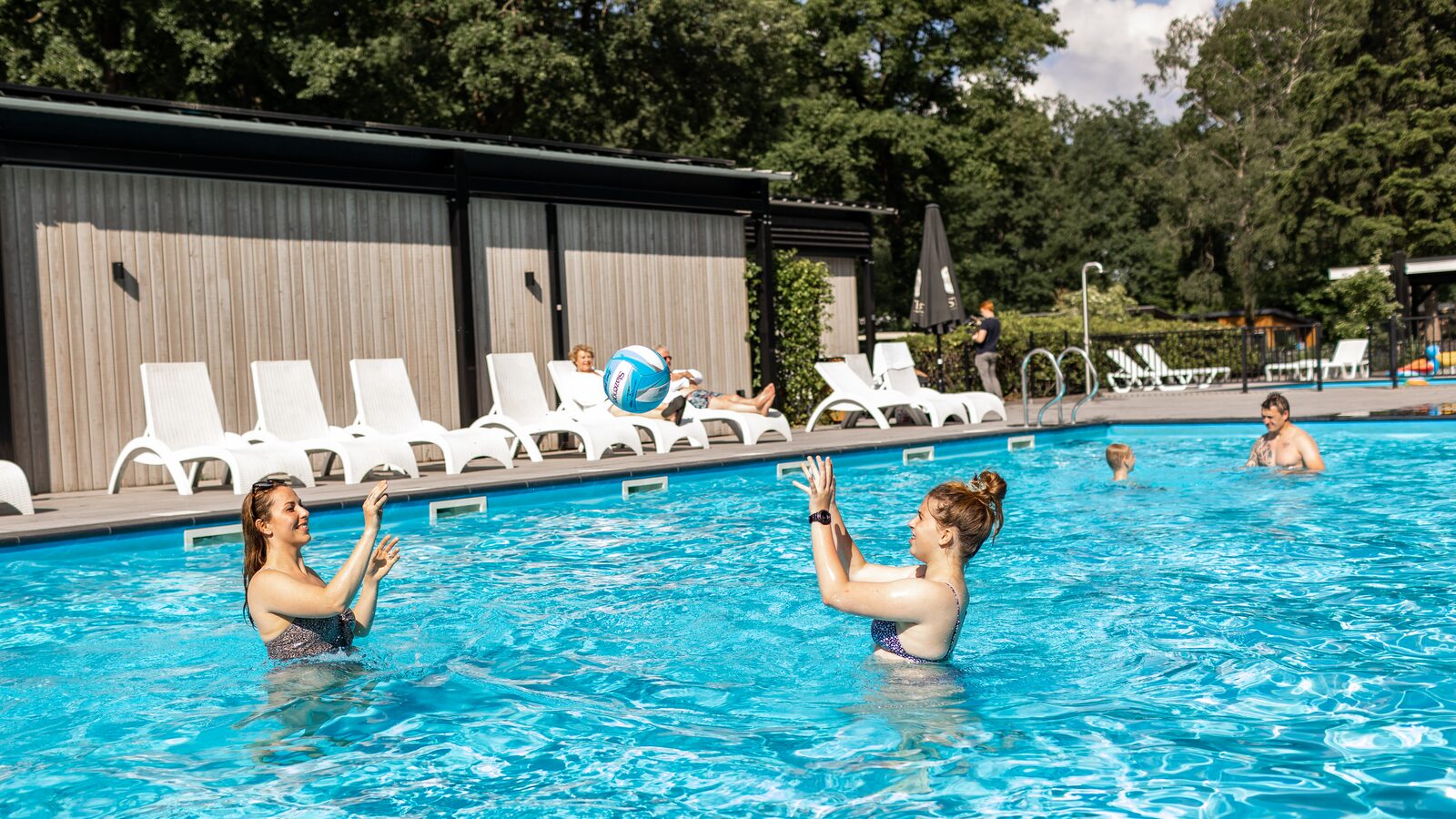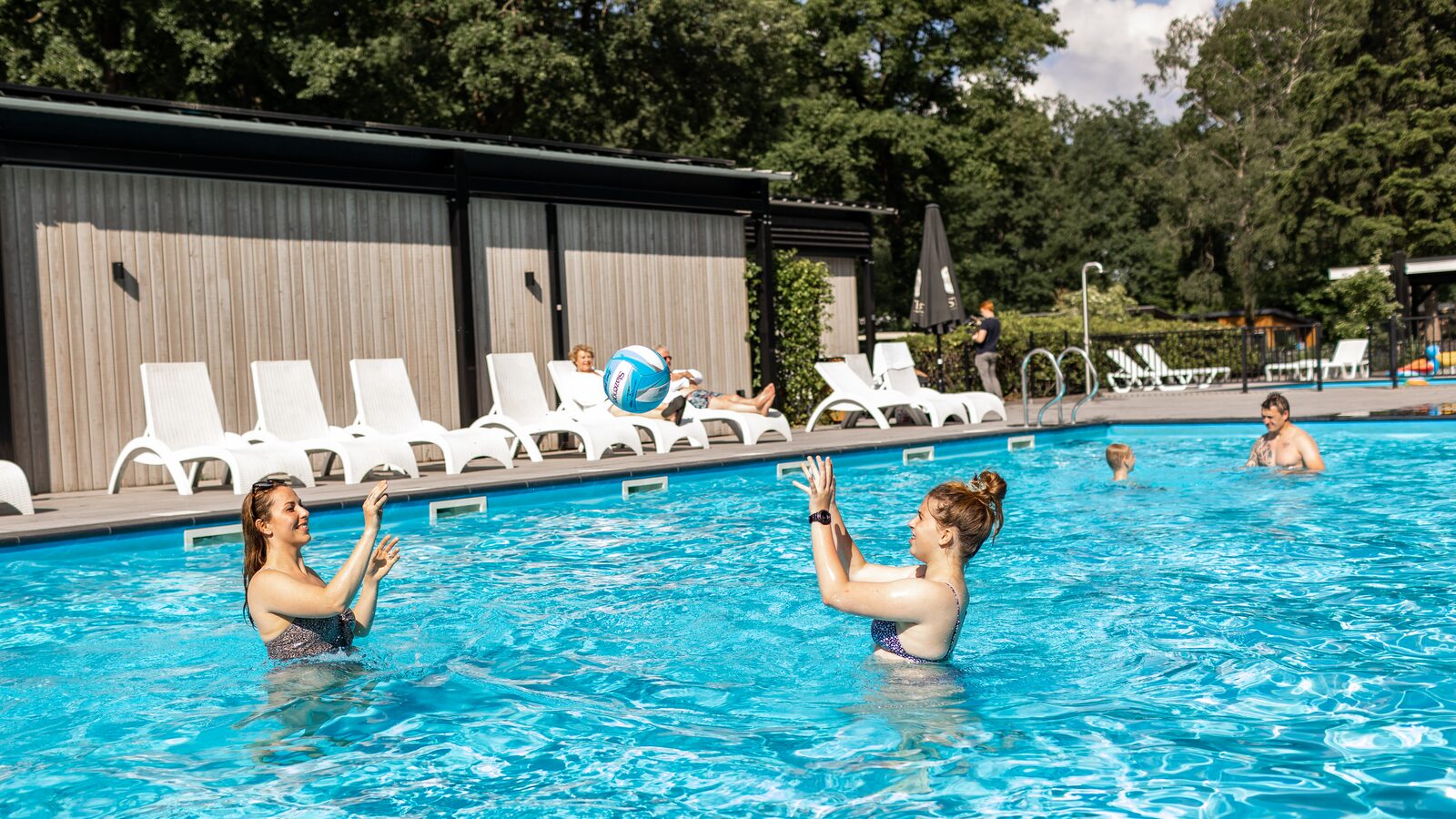 pool
The swimming pool was completely renovated recently and was opened again on April 19th 2019! The water always has a pleasant temperature. Even during autumn. There is a children's pool for the very smallest ones. There are recliners around the swimming pool to enjoy the sunshine. Closed during low season.
Monday to Sunday 09:00 – 21:00
(depending on the weather, closed during low season)
Enjoying a great day of cycling at the Veluwe, its possible here! Simply rent a bicycle. Your steed of steel will be waiting for you at reception. Discover the Hoge Veluwe. We also offer the option to rent an E-bike.
Relax, and explore the area in a different way. Environmentally friendly and silent, you will discover the beautiful Veluwe on the E-Chopper!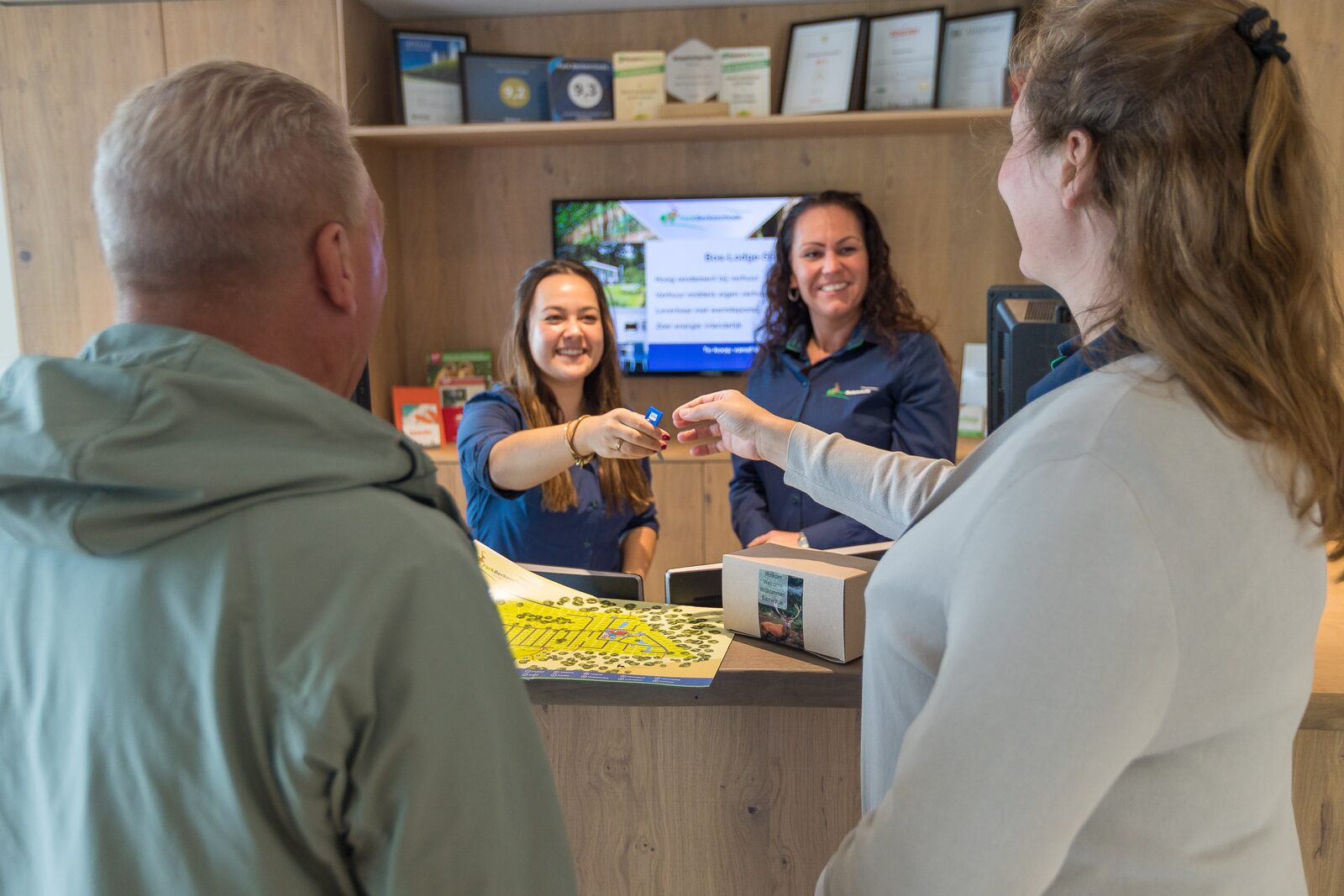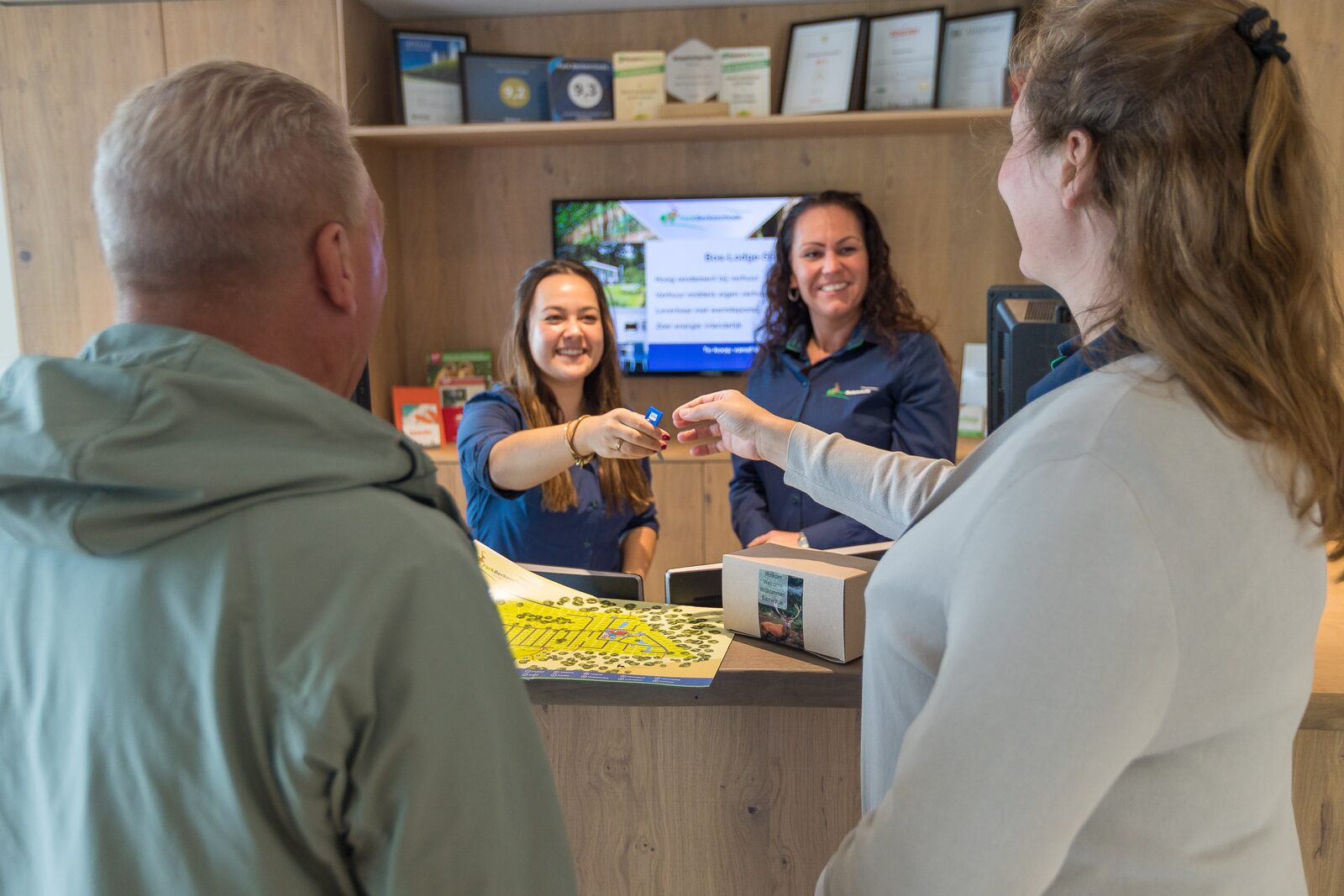 Reception
Your stay at Park Berkenrhode starts at reception. Our helpful team will answer all of your questions. Reception is opened daily. A cup of coffee will always be waiting or you and we love to have a pleasant chat!
Monday to Friday 08:30 – 17:00
Saturday 08:30 – 16:00
Sunday 11:00 – 15:00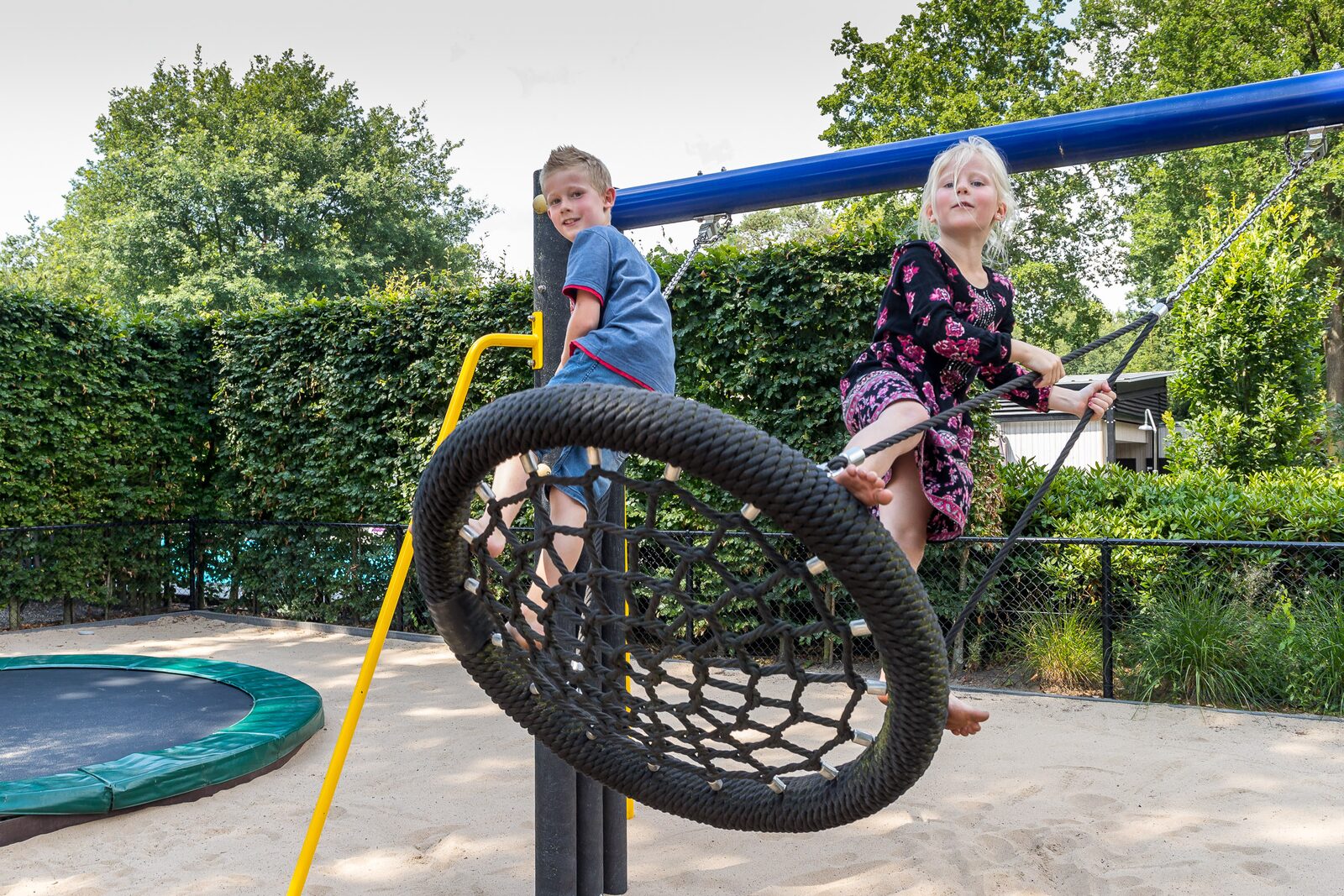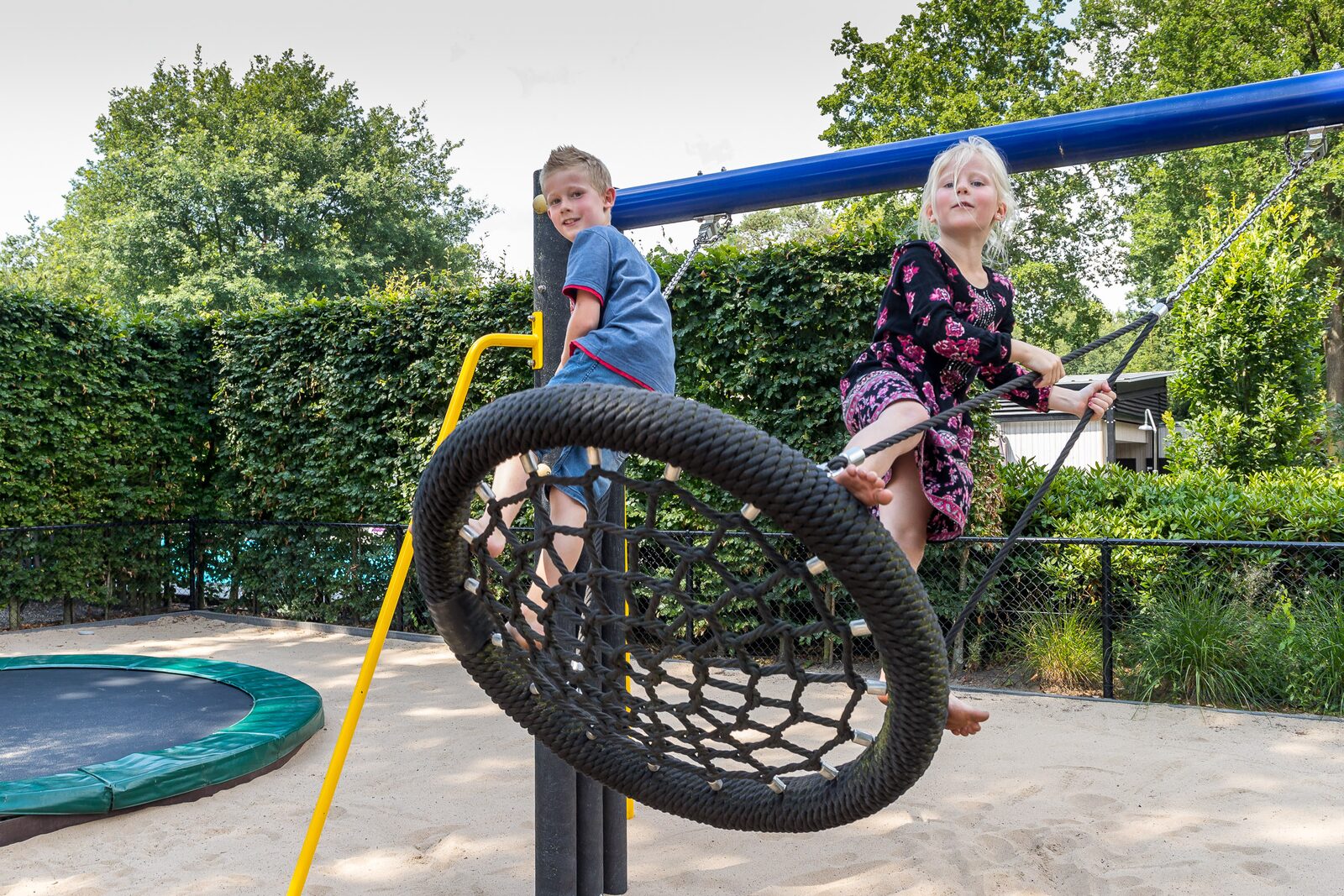 Playgrounds
There are two new playgrounds right next to Le Grand Café. Swinging, climbing, playing with sand and, of course, jumping on the giant trampoline. While you enjoy a cold beverage, your kids will have a great time.
Enjoy rolling around and getting dirty! That is what every dog loves to do, but no worries! With our new Dog Wash, your faithful four-legged friend will be fresh and fruity again within 10 minutes!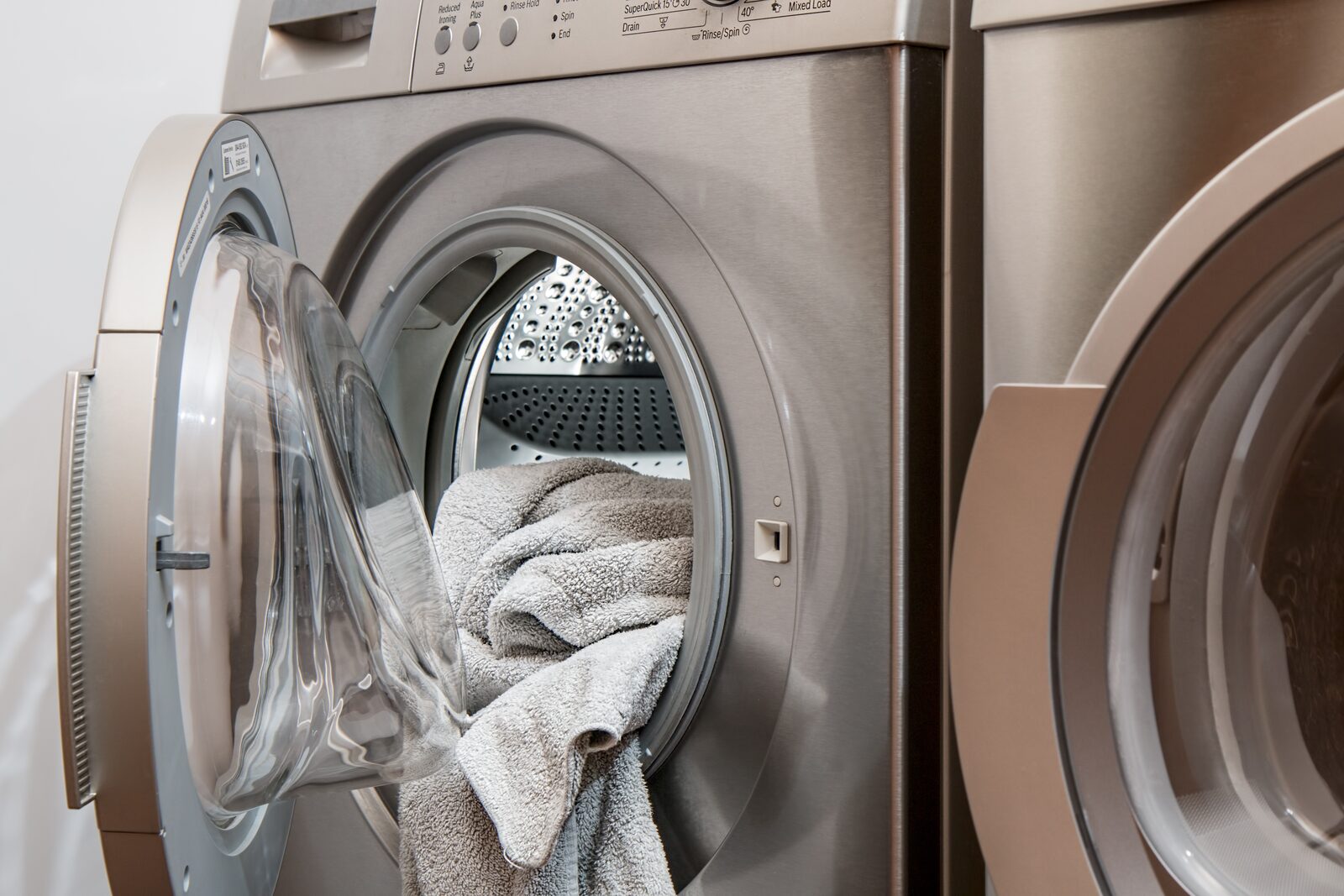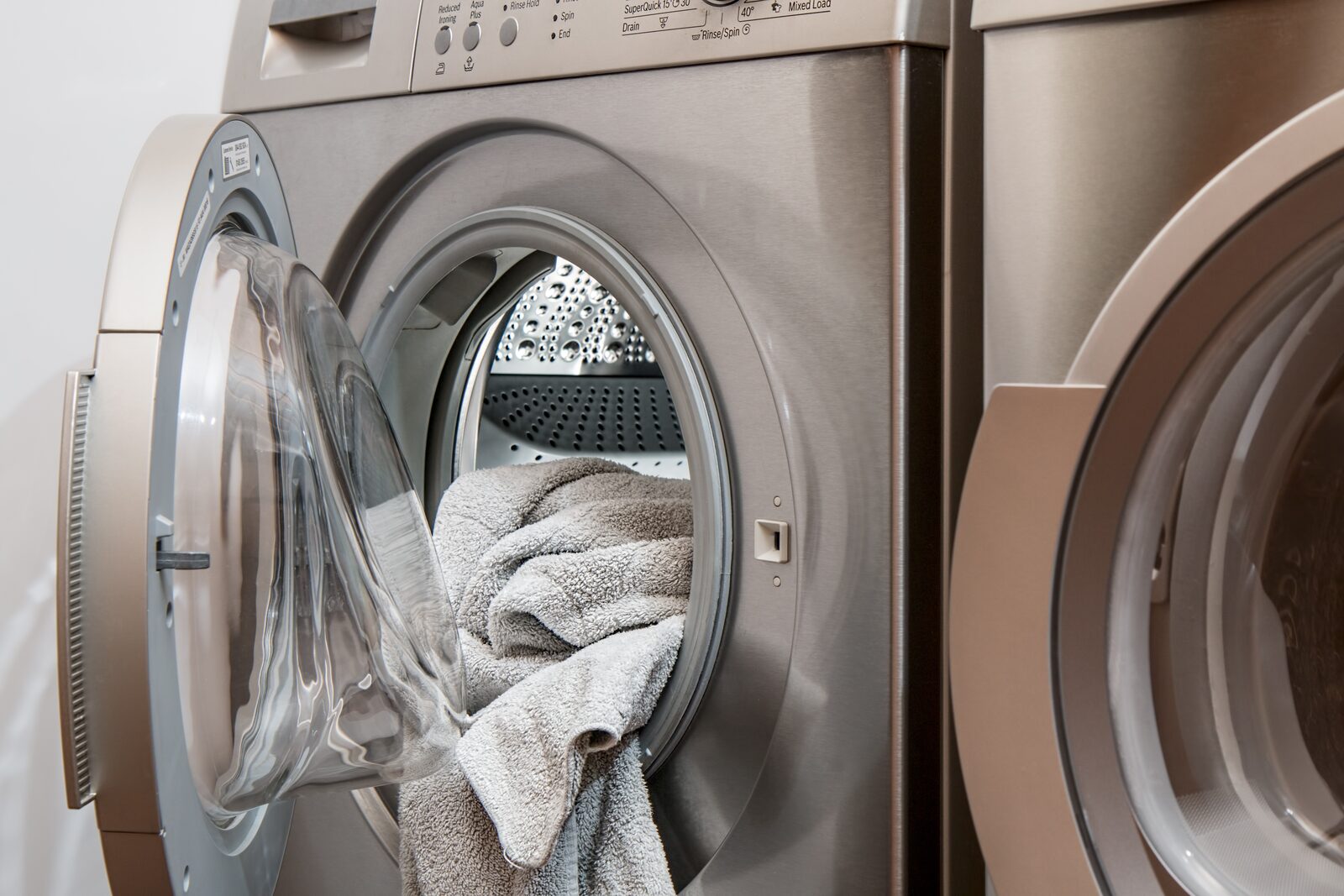 Laundry facilities
You can use the launderette at our park to wash your clothes as well.
Opened daily
At Park Berkenrhode we believe sustainability is a very important thing. This is the reason why we have sustainable holiday houses é n facilities, such as charging points for your electric vehicles.
Electric cars&# 39;s: 2 charging stations with 4 charging points
Electric bicycles: 1 charging station
Bed specialty store Lammerts van Bueren and Berkenrhode have a unique cooperation initiative. Come spend a test night in a Hästens bed for one or two nights. Not in the showroom in Ede, but surrounded by the forest!
Ede is a medium-sized city with a pleasant center. Located at only nine kilometers from Park Berkenrhode. Ede is known for the battle for Arnhem. During the Second World War, the town played an important role because of the airborne landing of the Allied troops in September 1944 during Operation Market Garden. The area of Ede has many monuments in memory of this period. In the city, you will find a large indoor swimming pool (De Peppel), plenty of restaurants and a great theater.
Arnhem is a vibrant city with lots to offer for visitors of all ages. Located at only 20 minutes by car from Park Berkenrhode. Enjoy hours of shopping in the inner city and the Fashion Quarter, immerse yourself in the night life and enjoy stunning nature at one of the many city parks! Visit many creative events such as Fashion Festival Arnhem, or spend the day at the greatest attractions including Royal Burgers' Zoo or the Dutch Open-Air Museum.
Apeldoorn is seen as the beating heart of the Veluwe. The city is surprising and highly diverse. Greenery sets the tone in the streetscapes. Thanks to the pretty green spaces, city parks and expansive surrounding area, Apeldoorn has a unique character. The attractive city offers many attractions and sights worth seeing, such as Het Loo Palace with its magnificent palace gardens, amusement park Julianatoren and, of course, the Apenheul.
Come and spot wild animals in the Veluwe. Park Berkenrhode offers the perfect starting point.
Discover the beautiful surroundings of Park Berkenrhode. Go on the road and check the busyness radar before you leave!