Renting a bicycle >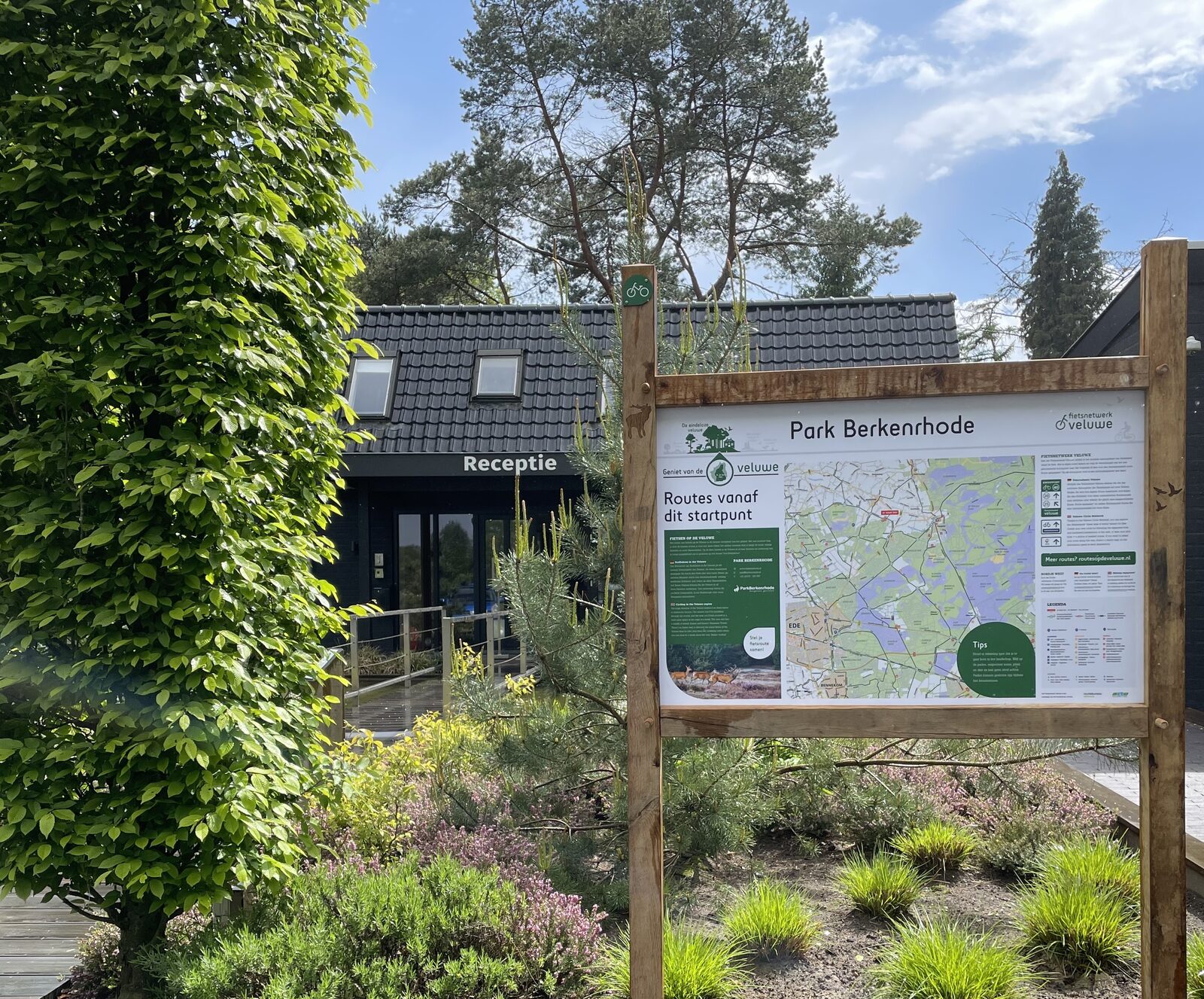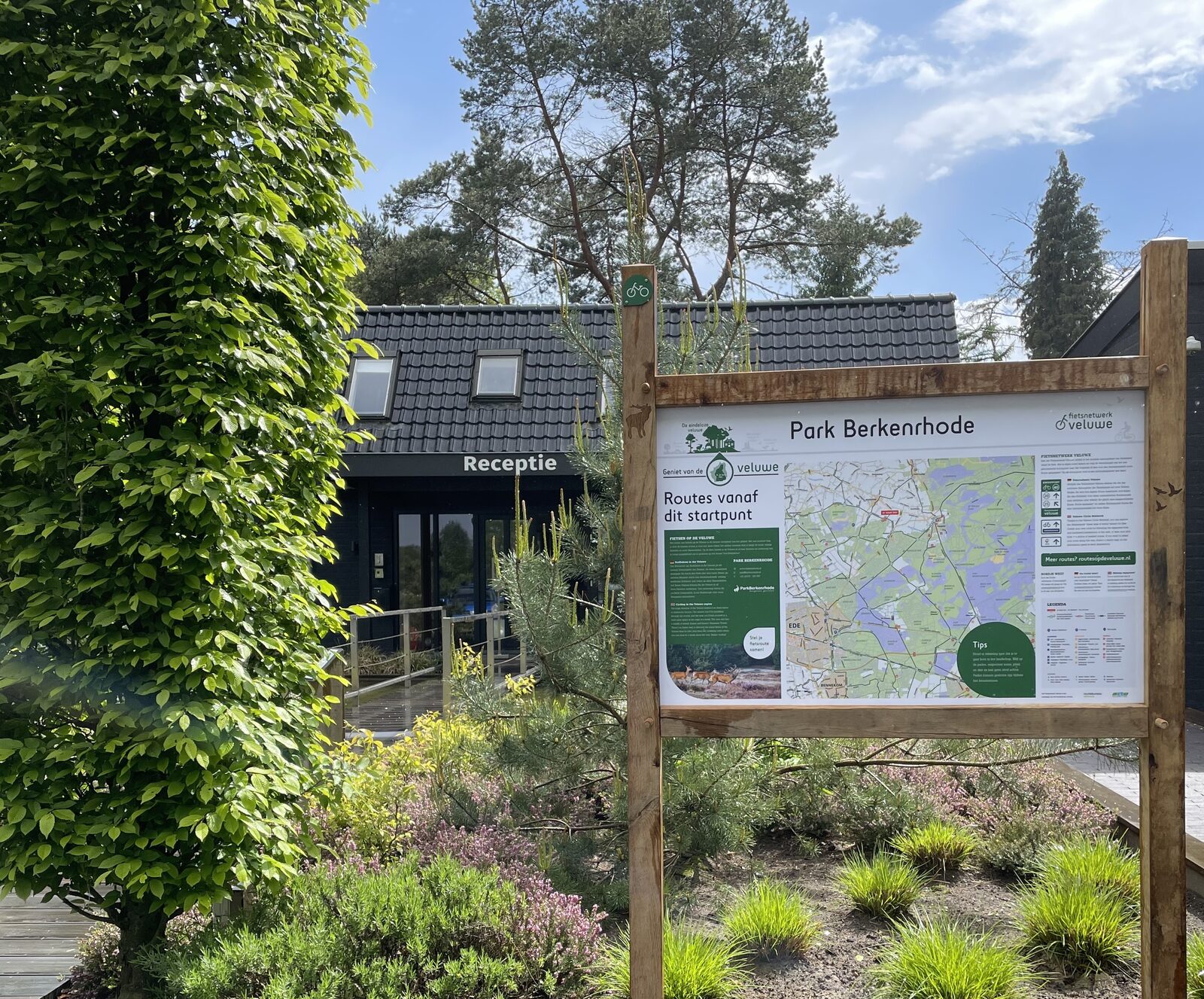 Cycling junction board
You can create your own cycling route from our resort and discover the most beautiful nature reserves. One moment you will be cycling through forests and across open plains, and the next moment, you will be cycling past heathland and historic castles. You can easily cycle across the beautiful Veluwe through the cycling junctions.
Go on a bicycle safari with our guide, Sander! Get on your bicycle and join this fun, informative, and pleasant bicycle tour lasting +/- two hours. The tour starts from our reception and goes through beautiful nature reserves about which Sander can tell a lot! Check out our activity calendar for the exact dates. It is dependent on the weather! You are required to book in advance through our reception. 10:00 AM - 12:00 PM. €10 per person, children 7-12 (on their own bicycle) €5 per person. Children in a child seat are free. Bring your own bicycle or rent a bicycle in advance through our reception.
Discover the Veluwe in a sporty way, supervised by Sander DE mountain bike Keijzer. Experienced mountain bike guide Sander Keijzer will be happy to show you the most beautiful spots of the Veluwe during an active trip. Hop onto your mountain bike and enjoy the amazing region of Park Berkenrhode. After a small introduction before the start of the trip, you will take on the challenge in the natural area. Ride through forests, across heath fields and along sand drifts.
Each Sunday morning from 10:00 to 12:00 (a ride on Saturday may also be possible provided there are enough registrations, from 10:00 to 12:00).
Prior registration through the reception desk is required. The meeting point is at the reception desk.
Adults: €10 per person. Children eight years of age and up (supervised by a parent): €5 per person.
Bring your own mountain bike and a bottle of water. Wearing a helmet is mandatory. You will participate in the trip at your own risk.
Do you not have a mountain bike? Inquire about the options at our reception desk.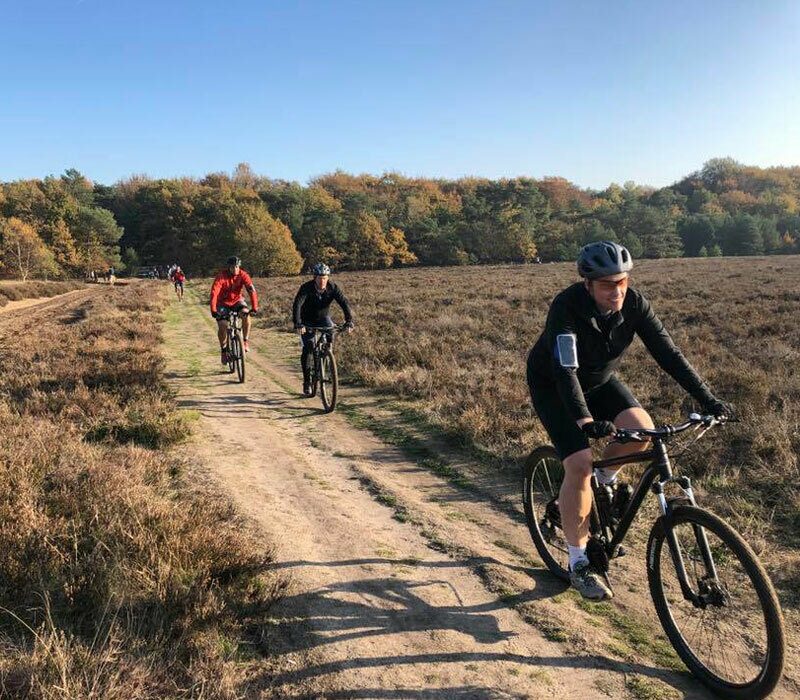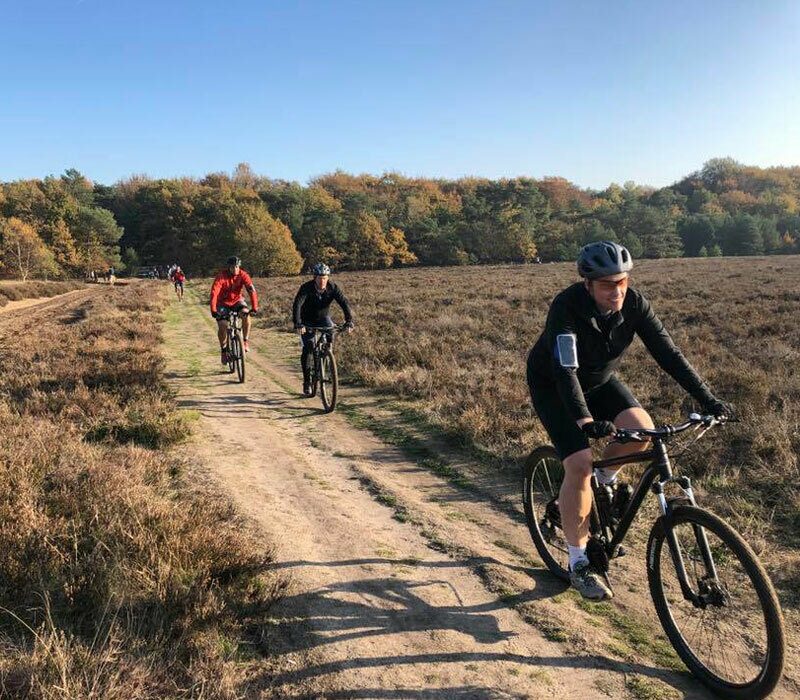 Rinsing Spot And Rental
At the entrance of the park, a place to rinse off your MTB is being realized. Your bike will be completely clean again after a nice ride. There is a bicycle shed near the rinsing spot. You can bring your own bike to the park. It is of course also possible to rent a mountain bike. But you must let us know in advance. To do this, please contact the reception (0318 591 587). You can also visit the reception for information about routes, the area and refreshments for your trip.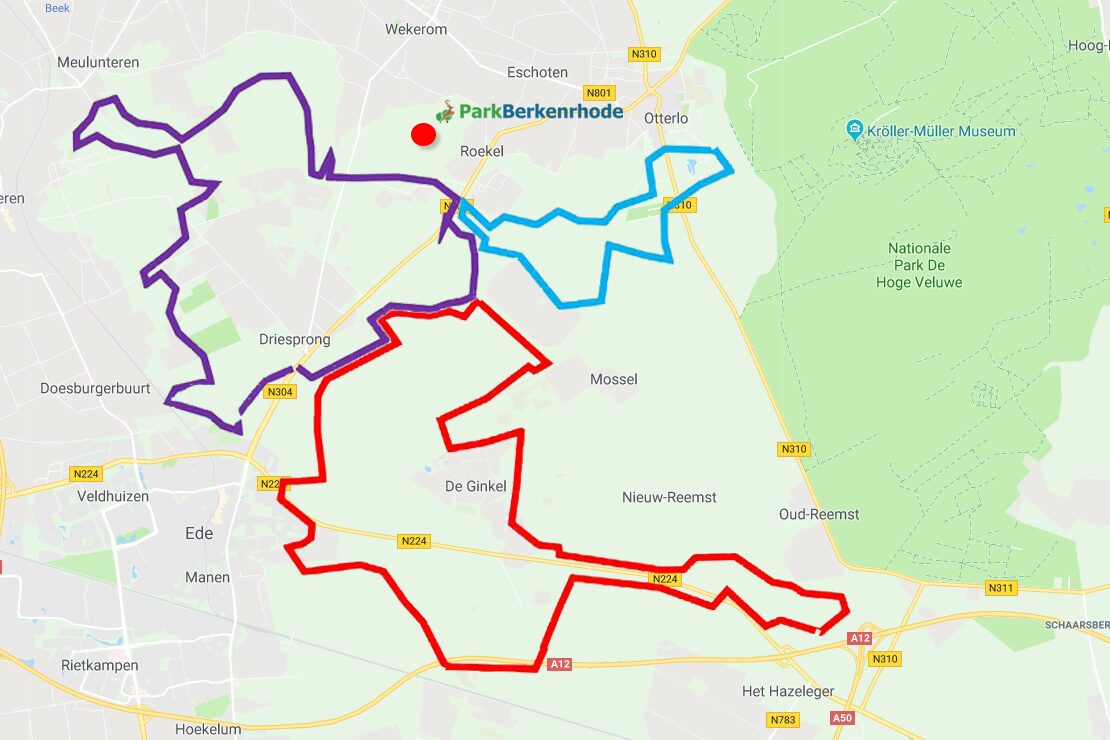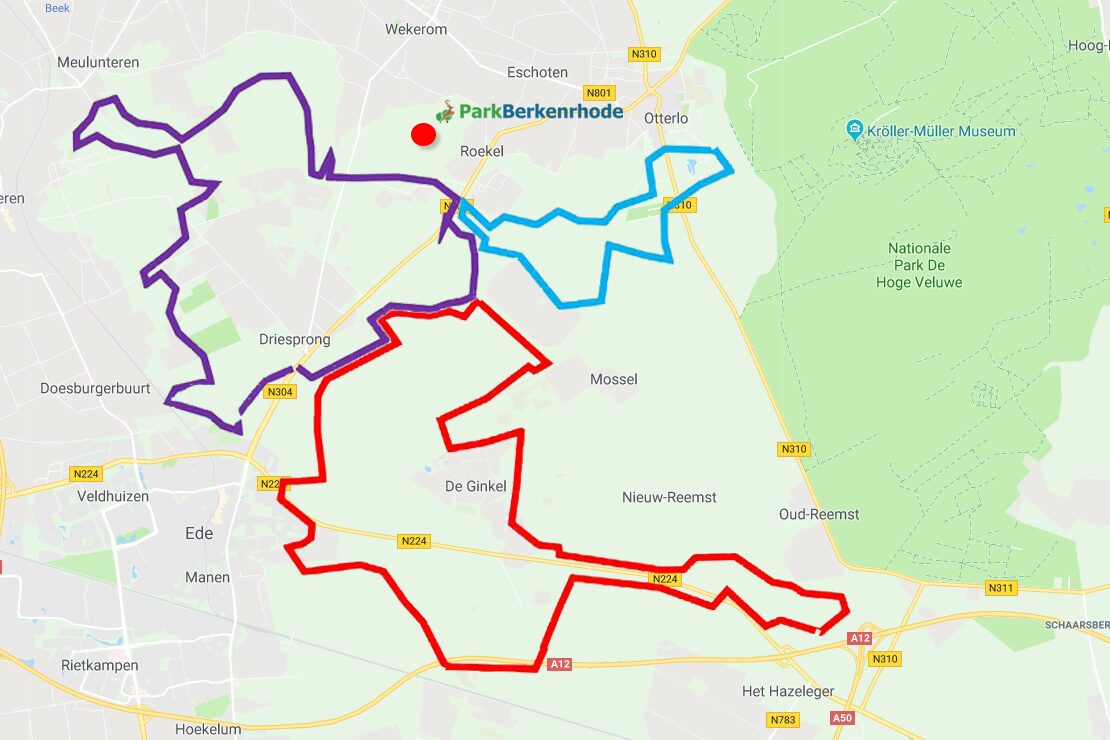 MTB Routes Around The Park
Park Berkenrhode is located in the heart of the new MTB tour network of the municipality of Ede. The network consists of three routes: Ede (Red/36 km), Lunteren (Purple/32 km) and Otterlo (Blue/14 km). More than 80 kilometers of mountain bike fun in total. There is even a kids' course near Ede with a length of 4 km. The routes consist for large stretches of single tracks. Cycle past the most beautiful places in the municipality of Ede! The routes differ in accessibility and are suitable for all levels.