Carefree holiday bliss at the Veluwe
The Eco Wood Lode is built in a fully durable way, energy-friendly, independent of gas and has been equipped with air conditioning. This accommodation is characterized by its sleek lines and modern design.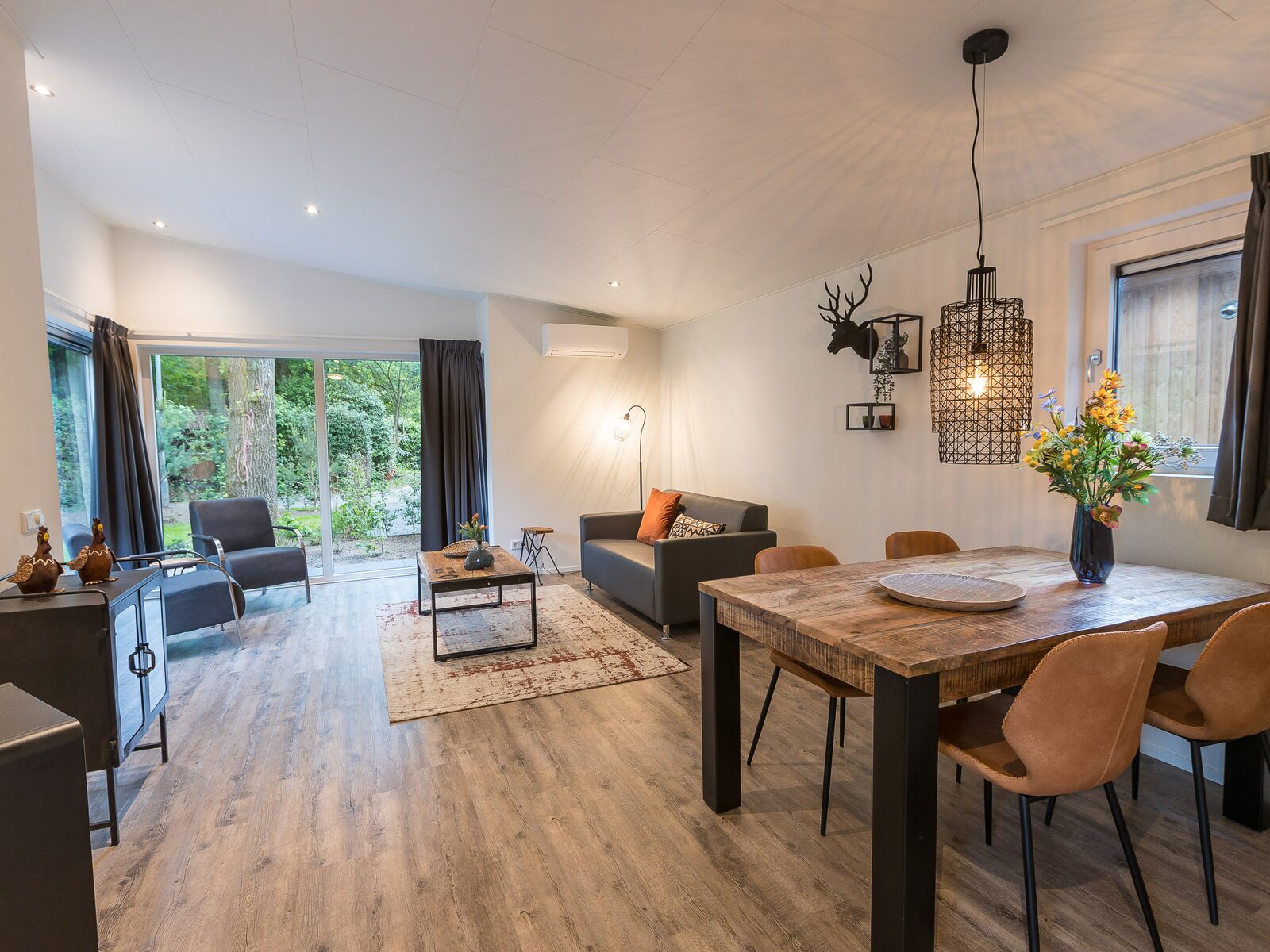 The aim during construction was durability. High-quality materials were used, such as wooden facades and synthetic window frames.