Tranquility and space at the Veluwe
The Eco Forest Lodge 75 is unique, with a highly modern and characteristic appearance. Fully independent of gas, equipped with a heat pump and specially designed for Park Berkenrhode.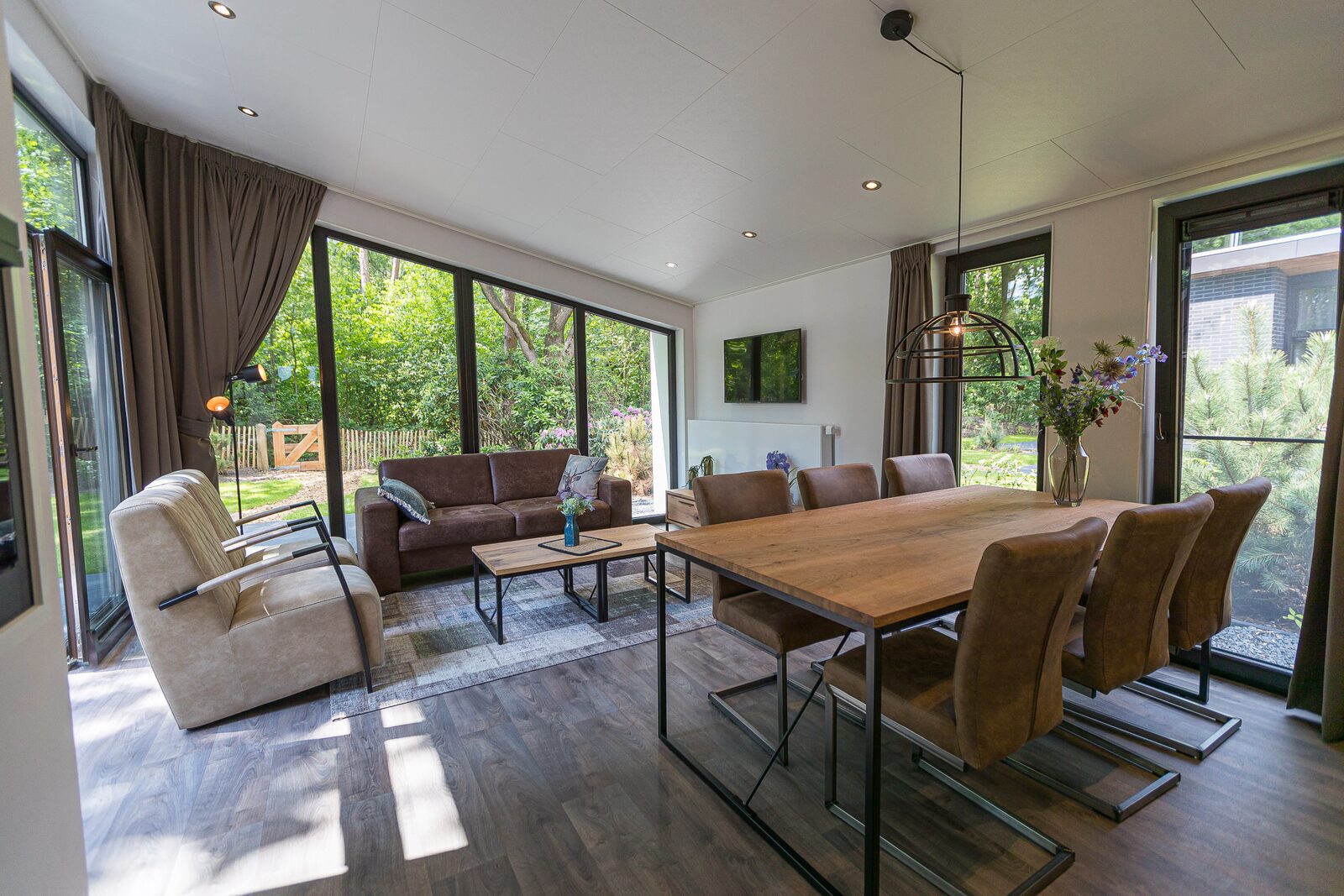 Including a modern kitchen with high-quality built-in appliances. Energy-friendly thanks to optimal insulation. Durable materials like Waxwood Gold facade cladding. Your accommodation is equipped with a Heat Pump (combined with cool-down function and wall convectors).