Luxury and comfort on the Veluwe
The Eco Bos Lodge 55 is unique in its design, execution and location! This luxury holiday home has been specifically designed for Park Berkenrhode. An Eco Bos Lodge can be modeled with 2 or 3 bedrooms. The house is gasless and equipped with a heat pump.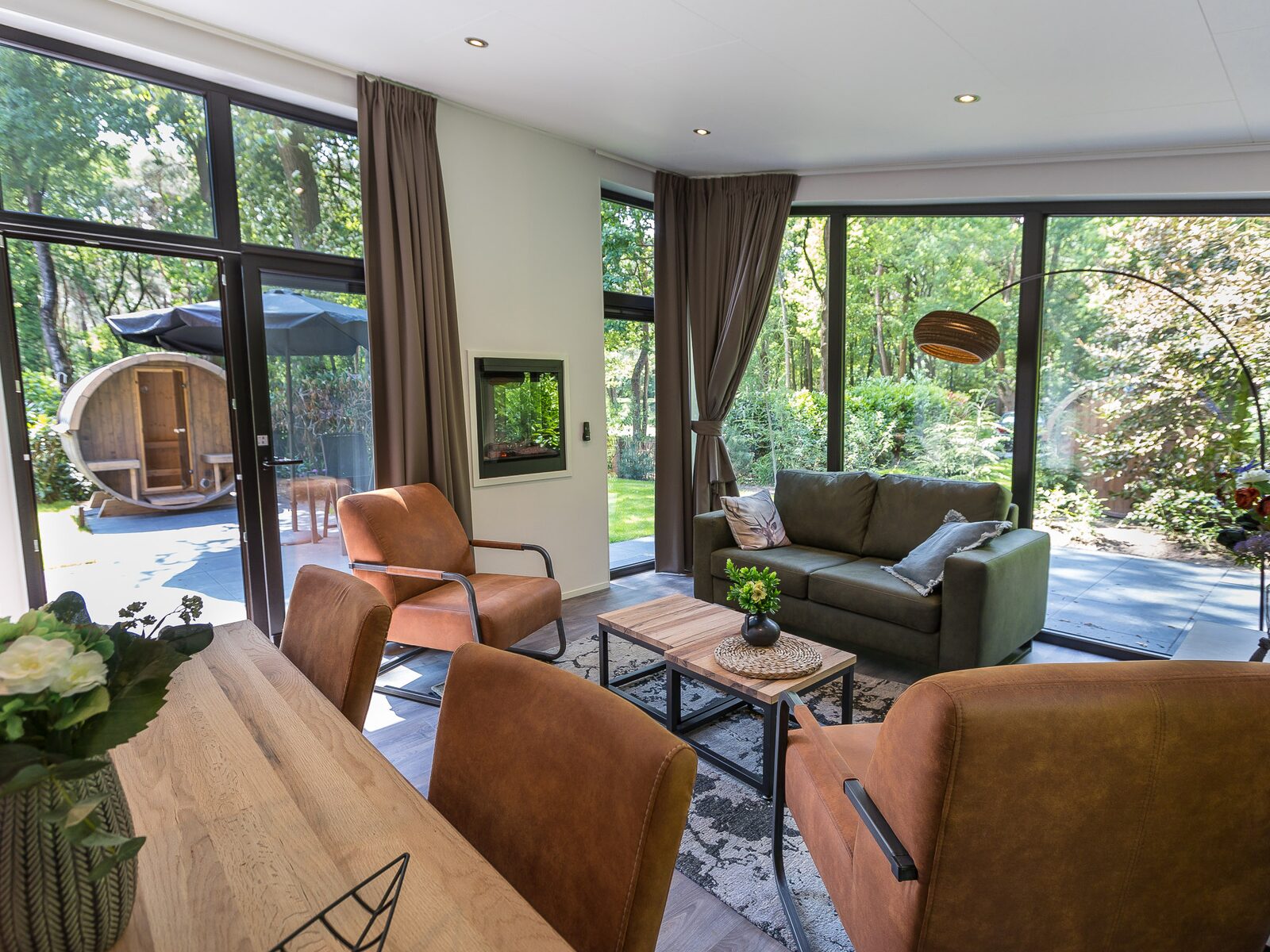 High-quality, durable materials like Waxwood Gold facade cladding, zinc look roofs and synthetic window frames were used for the construction of an Eco Forest Lodge 55. This Eco Forest Lodge 55 is very maintenance-friendly.
Heat pump (combined with cool-down function and wall convectors)
Waxwood Gold facade cladding
Extra well-insulated